Welcome to Coyote's Game Other Native American Crafts
New! We now offer First Class Mail shipping to U.S. Destinations. Details below.*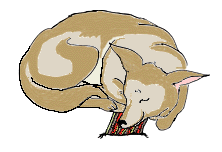 Don't want to order on-line? Use our toll-free order number (800) 952-5214.
Shop for Native American Indian made tree ornaments to brighten the holidays, traditional Ojibwe red willow dream catchers and a bit of this and that. Our hand crafted holiday ornaments are clay and mixed media; they were made by indigenous craftspeople in the Southwest.
Native American Indian made pottery is justly famous. Coyote's Game offers a selection of Navajo and Pueblo pottery, some made the traditional way, beginning with hand picked clay. We carry story teller dolls made by Jemez potter Carol Lucero-Gachupin and three dimensional pottery by Pita Lucero of Jemez Pueblo.
Except for some of the holiday ornaments, all items shown in this section are one of a kind.
We encourage you to email us with any questions you may have about our merchandise.
*Coyote's Game now offers shipping to U.S. destinations by U.S. First Class Mail. Please note that First Class Mail is not available for one or more items that weigh over 13 oz. when packed, or for items that exceed the First Class Mail size restriction.
Email us at

© 1999-2019 Coyote's Game. Reproduction without permission is prohibited.