Welcome to Coyote's Game Other Native American Crafts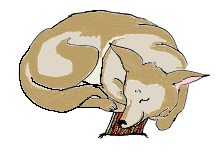 Don't want to order on-line? Use our toll-free order number (800) 952-5214.
Shop for Native American Indian made tree ornaments to brighten the holidays, traditional Ojibwe red willow dream catchers and a bit of this and that. Our hand crafted holiday ornaments are clay and mixed media; they were made by indigenous craftspeople in the Southwest.
Native American Indian made pottery is justly famous. Coyote's Game offers a selection of Navajo and Pueblo pottery, some made the traditional way, beginning with hand picked clay. We carry story teller dolls made by Jemez potter Carol Lucero-Gachupin and three dimensional pottery by Pita Lucero of Jemez Pueblo.
Except for some of the holiday ornaments, all items shown in this section are one of a kind.
We encourage you to email us with any questions you may have about our merchandise.
Email us at
© 1999-2019 Coyote's Game. Reproduction without permission is prohibited.