Welcome to Coyote's Game Native American Silver Jewelry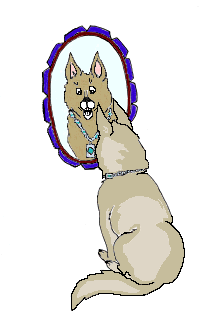 Don't want to order on-line? Use our toll-free order number (800) 952-5214.
Native American craftsmen in the Southwest learned silversmithing from the Spanish. Some of their early jewelry was reshaped from Spanish silver coins, bells, crosses and other ornaments. The skill was passed from one tribe to another and fine silverwork became an accepted way of earning money and prestige.
Today's American Indian silversmiths create jewelry with both traditional and modern designs using a variety of metals and stones from around the world. Their work may include a spectrum of techniques including inlay, overlay, stamping, shadowbox and cut out.
Coyote's Game offers a selection of authentic Navajo silver jewelry in styles ranging from stampwork to silver overlay. Shop for sterling silver earrings, bracelets, bolo ties, money clips and more. All of our silver jewelry is made by individuals or families; most is one of a kind, since this is part of the American Indian crafts tradition.
We encourage you to email us with any questions you may have about our merchandise.
Email us at
See our policies at left for payment, shipping, refunds and customer privacy.
© 1999-2023 Coyote's Game. Reproduction without permission is prohibited.